About Stranraer.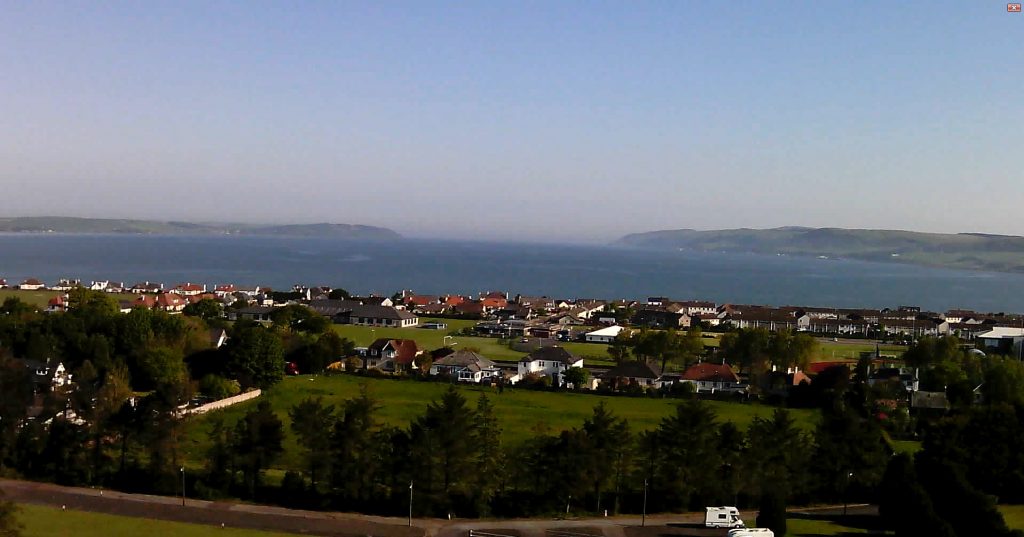 If you are choosing to Visit Stranraer, you can find a number of attractions and activities in the surrounding area on our "What to see and Do"  pages ( link at the top of the website ), and on our Local Event Calendar on the right.
Stranraer is the largest settlement in south west Scotland. It lies at the head of Loch Ryan, on the north side of the neck of land that prevents the Rhins of Galloway becoming an island.
The town's origins date back nearly 500 years to the building in 1511 of Stranraer Castle, also known as the Castle of St John. This now stands in the centre of the town, but it was originally built behind the broad beach at the head of Loch Ryan. Only later did a settlement begin to grow around it. The Castle of St John now houses a museum, while the excellent Stranraer Museum can be found in the old town hall.
Stranraer has a long history as a ferry port and the town is situated at the head of Loch Ryan.
Stranraer is the gateway to the Rhinns of Galloway and for more than a century was a busy ferry port for services between south-west Scotland and Northern Ireland.  The town has many shops and there are plenty of places to dine out too.
10 Things You Probably Never Knew About Stranraer
This Segment is curtesy of dgwgo.com
1.
 No Bonus for Brucey
In early 1307 at the beginning of Robert the Bruce's campaign, in the wars of independence, he sent two forces to attempt to gain control of south-west Scotland. One force, led by his two brothers, consisting of eighteen galleys, landed in Loch Ryan. They were immediately overwhelmed by local forces, led by Dougal MacDougal, who was a supporter of the Red Comyn, who The Bruce famously stabbed to death at the altar at the church of the Greyfriars at Dumfries on the 10th February 1306.
2. A 'Keep' Sake!
The town's impressive  Castle of Saint John is a medieval tower, originally built around 1500 by the Adairs of Kilhilt.
It has been used as a house, a court, a prison, and a military garrison, John Graham of Claverhouse known to the South West as "Bloody Clavers" for his ruthless suppression of the Covenanters operated from the building. It is now open to the public as a tourist attraction.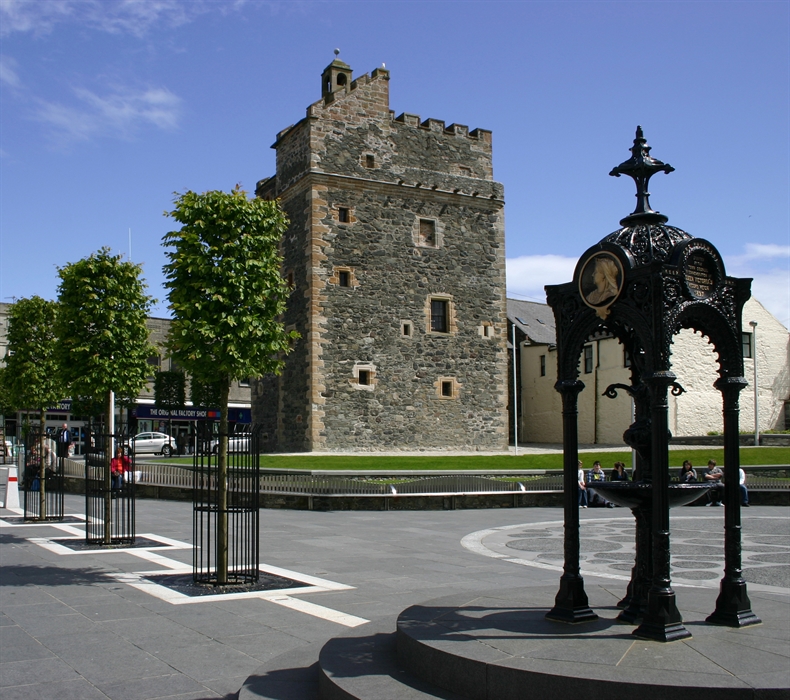 3. It's like Clapham Junction in here
Stranraer is best known as having been a ferry port town connecting South West Scotland with Belfast and Larne in Northern Ireland.  The last service was in November 2011 after which it was transferred to Cairnryan (6 miles north of Stranraer).
There are approximately 750,000 vehicles that still travel through the area every year just because of the ferries. Stranraer Harbour Front is currently waiting to be redeveloped.
4. Seems Like A Bright Idea
It took them a while to catch on to the concept, but it turns out that Stranraer FC's ground, Stair Park, was, in fact, the very last senior football club in Britain to have floodlights installed!
The big switch on was in 1981.
5. It was home to a legendary Arctic explorer
John Ross (1777-1856) was the son of the Rev. Andrew Ross of Balsarroch, minister of Inch in Wigtownshire, and Elizabeth Corsane, daughter of Robert Corsane, the Provost of Dumfries.
The achievements of this man, in one of the earth's harshest environments, are simply incredible.
Ross joined the Royal Navy at the age of nine, yep, you read that right 9 years old!
He served in the Mediterranean until 1789 (still just 12 years old) and then in the English Channel.
He was often accompanied on his later expeditions by his nephew James Clark Ross.
The quest for the Northwest Passage – the sea route linking the Atlantic and Pacific oceans – excited explorers for centuries.
In 1818, Ross led an expedition from London to explore the Northwest Passage through the Davis Strait.
Ross navigated a route through a long inlet, named Lancaster Sound, which he hoped would enter into the fabled Northwest Passage. After sailing 30 miles, he became convinced that their path was blocked by a mountain range and made the decision to abandon the expedition.
The "mountain range" which he even named Croker Mountains was confirmed, some eight years later, as a nothing more than a mirage!
Ross became a laughing stock and, allegedly in some naval quarters,  anyone who was excessively vain was said to be suffering from "Rossism.
He was desperate to clear his name but had to wait until 1829 to get another commission.
Once again, Ross led his command through Lancaster Sound and then searched for a passage south of Prince Regent Inlet, but was stopped by ice and trapped until the summer of 1830.
This expedition was met with hazardous conditions that kept them trapped in an area for four years! They survived only by befriending natives who not only taught them how to survive but the geography of the surrounding land and water.
By 1833 they had incredibly managed to map the mythical Northwest Passage.
As a result of his achievements, Ross was knighted in 1834
6. Beach Anyone?
1908 was a scorcher!
World record temperatures were recorded in the area during July of that year.
Who knew Scotland could get up to 91 degrees Fahrenheit!
7. Who are you calling fat nose?
The name Stranraer is thought to come from the Scottish gaelic An t-Sròn Reamhar literally meaning 'the fat nose'. However slightly less offensively it is known more prosaically as 'the broad headland'.
8. 

Disaster Struck in 1953
As a result of the large amount of ferries passing in and out of Stranraer, there was a tragic event 31 January 1953.
133 lives were lost as heavy seas swamped the lower car decks of the MV Princess Victoria.
The ferry had left Stranraer en route to Northern Ireland but sank off the Northern Irish coast.
9. Blind Johnny's Awa
John Alexander known as Blind Johnnie was, what is called in Dumfries and Galloway, a Worthie.
These were people who were often disadvantaged but whom local communities valued and looked after.
Blind Johnnie's street music was much enjoyed by the folk of Stranraer. He was often heard playing the recorder or his squeeze box which now rest in the nearby Stranraer Museum.
Johnny died at the age of 70 on March 26, 1905.
Back in 2012 Stranraer folk were given their say on which character from the town's history should selected for a new piece artwork for the town and they chose him.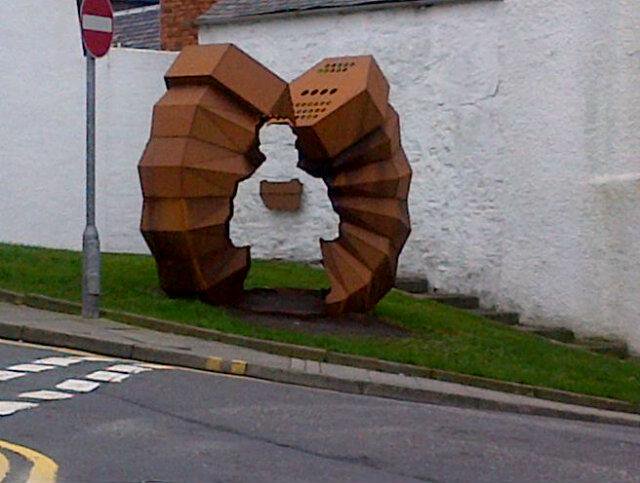 10. For your 'Ice' only
Stranraer is also home to the impressive North West Castle, built in 1820, by Sir John Ross, and the first hotel in the world with its own indoor curling ice rink which is still used to this day.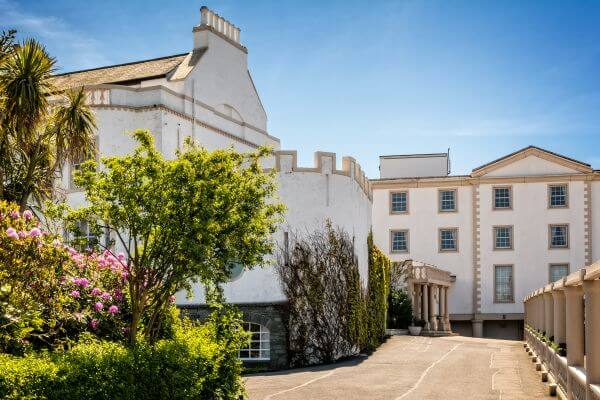 To check availability or book a pitch, click HERE