Leisure persuits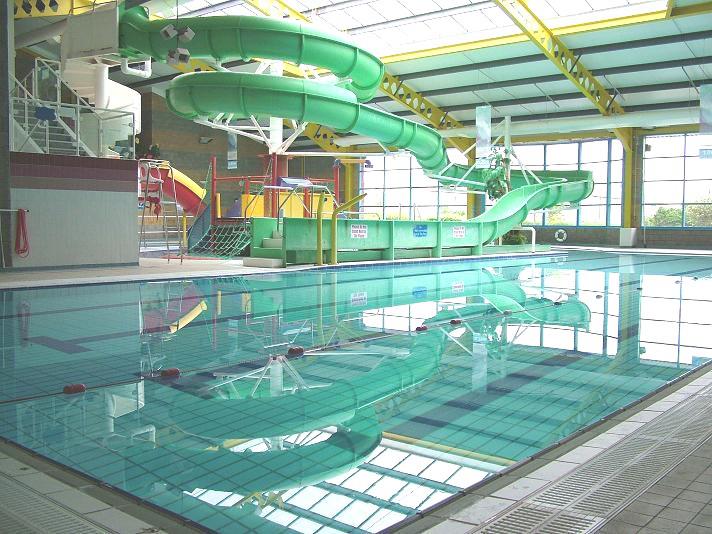 The Ryan Centre
25 Metres Competition Pool

Leisure Water and Flumes

Health Suite with Steam Room, Sauna and Spa Bath

Dedicated Adults and U16 Fitness Suites

Games Hall

Movement Room

Cafe and Soft Play Area

263 seat Auditorium with Cinema
website:- http://www.dumgal.gov.uk/ryancentre
Agnew Park, Stranraer
Agnew Park is the first – or last – sight of Scotland for more than two million travellers each year who use the ferries to cross between Ireland and Scotland. The Park draws on its marine location and heritage in the design of benches, railings, pavements and other features. Agnew Park has a wide range of leisure facilities for all ages! From young to old there is something for everyone to do:
A large boating lake with a range of boats, including canoes, skiffs and pedalos.
An 18 hole putting green.
A miniature railway which takes you on a full tour of the park.
A play island featuring exciting and innovative play equipment.
A mainland play park with a wide range of different features
A mini car track to race round.
A cafe/pavilion building offering a range of hot and cold snack,s drinks and refreshments.
The grassed events area hosts one-off special events.
http://www.dumgal.gov.uk/index.aspx?articleid=10279
The Southern Upland Way
Explore the Western end of the Southern Upland Way.
Portpatrick to Castle Kennedy
This section of the Way is deliberately a short one. It provides walkers with a gentler start to the walk allowing them to "break themselves in".
From Portaptrick the route moves along the coast where you can enjoy stunning views out onto the North Channel, views of Knock Bay and stunning coastal cliffs to the north. At Black Head the route turns inland towards the outskirts of Stranraer and towards Castle Kennedy
Website:-  https://dgtrails.org/southern-upland-way/
Mull of Galloway trail.
Opened in 2012, the Mull of Galloway Trail runs from the Mull to Stranraer and continues north as the Loch Ryan Coastal Path for a total distance of 35 miles to Glenapp in South Ayrshire where it links with the Ayrshire Coastal Path.
wwebsite:- http://www.mullofgallowaytrail.com/
Stranraer Town trail
You can pick up a leaflet for this walk around Stranraer from the Tourist Information centre. The trail takes you round some of Stranraer's most historic and interesting buildings. Look out for the blue information plaques on walls along the way.
Torrs Warren & Ringdoo Point.
Waymarked woodland walks are easily accessible from the car park at this Forestry Commission managed forest. You may even spot one of the resident red squirrels or common lizards. Access to Ringdoo Point is possible through Torrs Warren and provides views over Luce Sands.
Wig Bay & Scar point
The Scar is a sandbank jutting out into Loch Ryan and in summer it is the home of the largest colony of nesting migrant Terns in Dumfries and Galloway. The site is also important to waders. Wig Bay was used as base for flying boats in World War Two. There is a circular walk here that goes from the car park and follows the shoreline until you take a left turn towards Kirkcolm and then back to the car park.  Notice the beach is littered with huge scallop shells! You may spot jellyfish washed up here and seals sunbathing on rocks in Loch Ryan.
To check availability or book a pitch, click HERE