Due to  persistent grass damage  like this,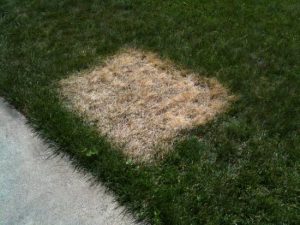 which can take  months to repair and regrow, we no longer allow flat bottomed fire pits at all, and raised fire pits and BBQ's ( minimum  clearance height 5 inches / 12.7cm ) with the use of a thermal   matt to protect the grass below, such as this arrangement.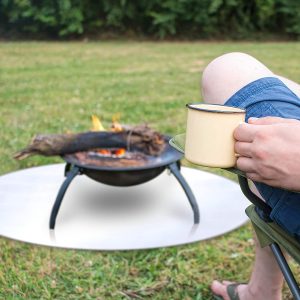 If you do not have such a protective mat, we have a limited number to rent or buy available in our Reception.
Use of stone slabs or bricks offer no thermal protection as they heat up and still transfer the heat into the grass.