Sightseeing and Nature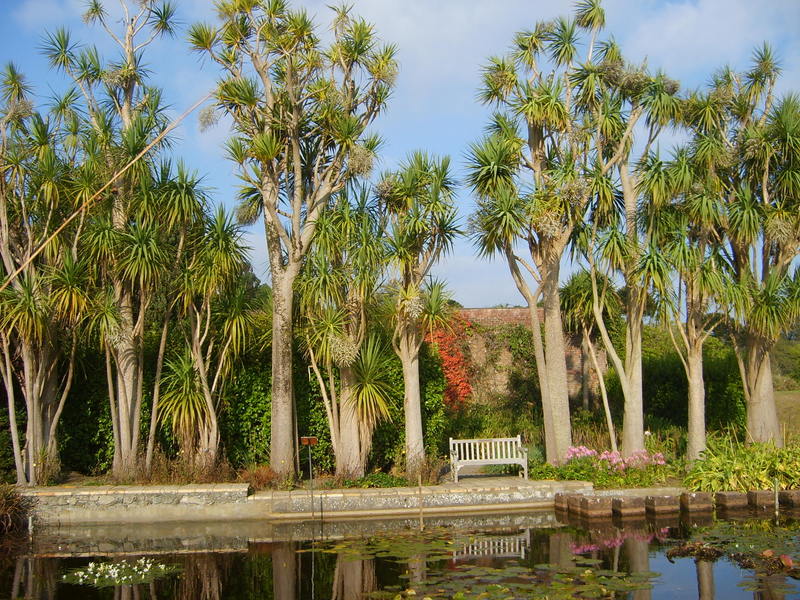 If you are into Sightseeing and Nature we have a wealth of things for you in our area.
Stunning views in south-west Scotland
Opened in 2012, the Mull of Galloway Trail runs from the Mull to Stranraer and continues north as the Loch Ryan Coastal Path for a total distance of 37 miles to Glenapp in South Ayrshire where it links with the Ayrshire Coastal Path.
The Rotary Club of Stranraer created and maintains the Trail on an entirely voluntary basis.
The Mull of Galloway Trail is now a key link in IAT Scotland, the Scottish 'chapter' of the International Appalachian Trail (Europe) which was launched in October 2011. We are also very pleased that the Mull of Galloway Trail has been selected for branding and promotion by Scottish Natural Heritage as one of Scotland's Great Trails.
For more details click HERE
Loch Ryan Coastal Path
The Loch Ryan Coastal Path initially follows the shores of Loch Ryan from Stranraer to Cairnryan. The path then ascends into Glenapp and ends at Glenapp Church. This popular walk takes in both Dumfries & Galloway and Southern Ayrshire – length 12 miles
For more details click HERE
The South West Coastal 300
The South West Coastal 300 route in South West Scotland is a stunning drive of just over 300 Miles.
Much of your route follows our many miles of awesome coastline while you will also have the opportunity to marvel at our hills, glens, forests and lochs.
As the South West Coastal 300 is roughly circular, you can start wherever you please. Spend as long as you like exploring the huge diversity of scenery and natural beauty on display along our quiet roads.
We are located less than half a mile from the route as it passes through Stranraer, making us a good stopover point on your adventure.
For more details on the route, click HERE
The Merlin trail
The legend of Merlin the wizard is known the world over by the newly launched Merlin Trail explores the true story of a real man who lived during the Dark Ages in southern Scotland.
Made up of four weekend sections which can be walked or driven, the trails each have different themes covering more than 30 sites across Dumfries & Galloway and the Scottish Borders, and stretching to East Lothian and the Central Belt.
The route has been developed by the Arthur Trail Association to encourage visitors to learn more about the story of the real man behind the legend. Merlin was a man of learning and one of the last great Druids of Dark Age Scotland whose story was later embellished and became known the world over as part of the legend of Arthur.
Website:- http://merlintrail.com/
Glenwhan Gardens
This is certainly a garden for all seasons with an incredible diversity of plants. It has taken 20 years of hard work by Tessa and Bill to produce this garden of outstanding character and it is a joy to visit. Perhaps the statue of the Florentine Medici Boar – it is a symbol of fertility – in the centre of the garden has helped. The landscape has certainly been transformed; just look over the boundary fence to see what they have already achieved! ~ Bob Mitchell. Former Curator, St Andrew's Botanic Garden.
Website :- http://www.glenwhangardens.com/
Logan Botanic Gardens
At the south-western tip of Scotland lies Logan Botanic Garden, unrivalled as the country's most exotic Garden. With a mild climate washed by the Gulf Stream, a remarkable collection of bizarre and beautiful plants, especially from the Southern Hemisphere, flourish out-of-doors.
Logan has many delightful features such as the colourful Walled Garden with its tree ferns, palms and borders and the contrasting Woodland Garden with its unworldly Gunnera bog and collections of unusual trees and shrubs. There's also a Water and Terrace Garden plus a display featuring native coastal plant treasures. Take a self-guided audio tour of the garden and visit the Discovery Centre for more information.
Delicious home-baking can also be sampled at the Salad Bar and a great range of appealing local crafts, gifts and a selection of Logan's best loved plants are available at The Botanics Shop.
Open: 1 Mar-31 Oct daily, Mar & Oct 10am-5pm, Apr-Sept 10am-6pm.
Facilities: Free car and coach parking, facilities for the disabled. Guide dogs welcome. Group discounts and membership available.
Location: On the B7065, 14 miles south of Stranraer in the Rhinns of Galloway.
website:-  http://www.scotlands-garden.org.uk/logan.html
Castle Kennedy Gardens
This part of Scotland is surrounded on three sides by the sea, and the influence of the Gulf Stream provides a micro climate not found in many other parts of the United Kingdom.
The gardens are extensively landscaped with terraces, mounds and avenues, all of which were created by men and horses, and extend to more than 30 hectares. I hope you will enjoy using this site, and that you will find the gardens interesting. You may even wish to plan a visit to the gardens when you are next in the South West of Scotland.
Please visit our shop where you will find a selection of plants that we would like to recommend with guidance for planting. Many of the plants on offer have been grown by us from seed collected in the garden, and possibly from stock brought to this country over one hundred years ago.
website:- http://www.castlekennedygardens.com
Stranraer Museum
Stranraer's historic Old Town Hall, built in 1776, is the home of Stranraer Museum. Step inside and discover Wigtownshire's fascinating past. See one of Scotland's oldest ploughs, look at Victorian Wigtownshire in 3D photographs and follow in the footsteps of Stranraer's own Polar explorers. Plus displays on archaeology, local history, farming and dairying. A temporary exhibition programme runs throughout the year and there are activities for all the family. The Museum is on George Street in the center of town and only a short walk from the ferry terminals, disabled access throughout.
Open all year: 10am-5pm Monday to Friday,  10am-1pm & 2pm-5pm Saturday
Closed Sundays and the Christmas, New Year, and Easter bank holidays
ADMISSION FREE
Tel:(01776) 705088 Fax:(01776) 704420

 website :- http://www.dumgal.gov.uk/index.aspx?articleid=3633
Castle of St John
The Castle of St John is a medieval tower house in the centre of Stranraer. It was built around 1500 by the Adairs of Kilhilt, one of the most powerful families in Wigtownshire. Over the centuries the Castle has been used as a home, a local court, a military garrison and a prison. Videos and reconstructions are used to tell the story of:
The medieval landowners who built and lived in the Castle.
The Government troops who used the Castle as their headquarters during the "Killing Times" in the 1680's.
The criminals and debtors imprisoned in the Castle during the 19th century.
There is an activity room for families and children. The Castle is in the centre of Stranraer.
website:- http://www.dumgal.gov.uk/index.aspx?articleid=2333&contactid=3618
Dunskey Walled Garden
The gardens at Dunskey have a friendly atmosphere and charm all of their own. Visitors can explore the walled garden using the wide gravel paths and broad lawns to enjoy a garden full of plants both familiar and unusual. The sloping site means that there are a number of different micro- climates throughout the garden and these are reflected within the planting. The jewel in the walled garden has to be the range of 19 century glasshouses. These are used for growing Peaches, Nectarines, Grapes and exotics such as the tropical looking Passiflora antioquiensis.
Tel: 01776 810211
Fax: 01776 810581

website:- http://www.dunskey.com/walledgarden.htm
Port Patrick Harbour
Portpatrick's origins stretch back some 500 years. Just south of the village is the clifftop location of the ruins of Dunskey Castle, dating back to the early 1500s, while in the village itself the roofless remains of the Old Parish Church are attached to a circular tower also dating back to the 1500s.
website:- http://www.undiscoveredscotland.com/portpatrick/portpatrick/index.html
Glenluce Abbey
This Cistercian abbey, founded by Roland, Earl of Galloway in 1192, is set in a lovely tranquil valley. All too little survives, but hints of its former grandeur may be seen in the south transept of the church, in the vaulted chapterhouse, and the partially rebuilt cloisters.
website:- http://www.historic-scotland.gov.uk/propertyresults/propertyoverview.htm?PropID=PL_143&PropName=Glenluce%20Abbey
Kirkmadrine Early Christian Stones
At Kirkmadrine are some of the oldest Christian stones in Scotland. They date from the 5th century to 12th. A century ago some were being used as gateposts.
website:- http://www.historic-scotland.gov.uk/index/places/propertyresults/propertydetail.htm?PropID=PL_188&PropName=Kirkmadrine%20Early%20Christian%20Stones
Mull of Galloway ( RSPB)
The most southerly point in Scotland offers excellent views over the Solway Firth. The cliffs are home to thousands of breeding birds including guillemots, razorbills and kittiwakes. Gannets are seen regularly. Some 2,000 pairs nest nearby on the Scare Rocks – a rocky outcrop seven miles to the east.
The reserve is good for wild flowers, with colourful cliff-top displays of seapink, spring squill, purple milk vetch and sea campion.
Visitor centre and trails. Weekend tours around the lighthouse.
website:- http://www.rspb.org.uk/reserves/guide/m/mullofgalloway/index.asp
Gallie Craig
Gallie Craig Coffee House on the Mull of Galloway near Drummore
In the Rhins of Galloway is reputed to be the most southerly point in Scotland. Gallie Craig near Drummore is an isolated rocky promontory on the beautifully coloured cliff headland that surrounds us here, and it is this famous landmark that lends its name to the family-run, cliff-top Gallie Craig Coffee House, operated by Angela and Harvey Sloan.
Our family have farmed this area for many years and it is here in this magnificently beautiful landscape that we designed and built our award-winning environmentally sensitive building that is its home. Below its famous turf roof, which helps it blend in to the landscape, we provide a wide selection of delicious home baking and home-made meals and snacks. We also have a lovely children's menu. This Coffee House Dumfries and Galloway
Is also a Visitor Attraction Dumfries and Galloway. But as well as a renowned and friendly licensed restaurant that can accommodate over 90 people, we are a visitor attraction in our own right, not only because of the unique building design and construction, but also because of the spectacular views which extend to Ireland, the Isle of Man, Wales and the Lake District coast on a clear day!
Amongst our facilities, as well as the restaurant, are our gift shop, terraced patio and disabled parking, access and facilities. We cater for private functions and also coach parties, the latter preferably by pre-booking arrangement.
For Eating Out Dumfries and Galloway our meals are to be savoured. And nearby are the neighbouring Mull of Galloway attractions; the lighthouse, Mull of Galloway Visitor Centre and the RSPB Nature Reserve. We certainly have a lot to offer for a great day out! For Places to Visit Dumfries and Galloway, we have an exceptional location.
Tel: 01776 840558
 
Web: www.galliecraig.com
Address: Gallie Craig Coffee House, Mull of Galloway, Drummore, Stranraer, Dumfries and Galloway, Scotland, DG9 9HP
2011 OPENING TIMES
April 1st – 31st October – 7 Days – 10am-5.30pm
Closed All December and January
November/February/March – 5 Days – 11am-4pm – Closed Wednesday/Thursday
Torhouse Stone Circle (HS)
With nineteen granite boulders and three central stones, this is one of the best preserved stone circles in Britain.
website:-  http://www.historic-scotland.gov.uk/propertyresults/propertydetail.htm?PropID=PL_291&PropName=Torhouse%20Stone%20Circle
Wood of Cree ( RSPB )
A delight to visit whatever the time of year, the reserve includes the largest oakwood in the south of Scotland and a meandering section of the River Cree. In spring the wood is carpeted with bluebells and alive with the sound of bird song, as residents are joined by redstarts, pied flycatchers and garden warblers.
By the river you may see gooseander and common sandpiper, with teals, snipe and water rails in the riverside meadows. In the autumn whooper swans and goldeneye arrive from the arctic. A raised platform gives good views out over the river where otter are often seen. Nature trail  mile  Guided walks.
website :- http://www.rspb.org.uk/reserves/guide/w/woodofcree/index.asp
Drumtroddan Prehistoric Rock Carvings ( HS )
Several groups of cup-and-ring markings can be seen on the rock outcrops in this open field at Drumtroddan. The carvings show much variation in design.
website:- http://www.rcahms.gov.uk/pls/portal/canmore.newcandig_p_coll_details?p_arcnumlink=336063
Cairnsmore of Fleet National Nature Reserve ( SNH )
Rising above the heather moorland this reserve is important for its upland animals and plants, supporting species like peregrine falcon, red and black grouse, red deer and feral goats.
website :- http://www.nnr-scotland.org.uk/reserve.asp?NNRId=49
Tropic House
Brighten up your day with a visit to the colourful world of exotic butterflies and fauna. Whatever the weather. Come and explore the rainforest in miniature and take a glimpse at some carnivores of the plant world.
Plants for sale in the nursery.
Tropic House
Carty Port
Newton Stewart
Wigtownshire
DG8 6AY
WEB:- http://www.scotlands-garden.org.uk/tropichouse.html
Gem Rock Museum
Discover a world famous collection of gems, crystals, minerals and fossils at Creetown Gem Rock Museum. Scotland's award winning museum. The world of Gems & Crystals. Exciting audio visual. Exhibition workshop. Thrill the children in our crystal cave. Erupting volcano. Unique giftshop. Relax in our themed tea-room. "An experience you'll treasure forever!"
website:- http://www.gemrock.net/
St Ninian's Cave ( HS )
Regarded as a retreat used by St Ninian, the cave was once a place of pilgrimage. Cut into the rock are seven small crosses. A mile walk from car park at Kidsdale.
website:- http://www.historic-scotland.gov.uk/propertyresults/propertydetail.htm?PropID=PL_266&PropName=St%20Ninian's%20Cave
Whithorn Trust
The site of the first Christian church in Scotland. The Priory was built in the 12th century. The museum houses a fine collection of early stone crosses.
website:- http://www.whithorn.com/
Carsluith Castle (HS)
The delightful and well-preserved ruin of a tower house of 16th-century date. The 18th-century ranges of outhouses are still in use by the farmer, reminding the visitor that such houses were originally linked to outbuildings. One of its owners was the last abbot of Sweetheart Abbey.
Café and shop.
website:- http://www.historic-scotland.gov.uk/propertyresults/propertydetail.htm?PropID=PL_057
Cairnholy Chambered Cairns ( HS )
Two most impressive chambered cairns, c 2500 BC, with extraordinary facades of tall standing stones.
website:- http://www.historic-scotland.gov.uk/propertyresults/propertydetail.htm?PropID=PL_048&PropName=Cairn%20Holy%20Chambered%20Cairns
Galloway Wildlife Conservation Park
Galloway Wildlife Conservation Park (formerly Wildlife Park Kirkcudbright), set in 27 acres of mixed woodland, is the wild animal conservation centre of southern Scotland.
The mission of Galloway Wildlife Conservation Park is: 'To establish a conservation breeding centre for small animals, to conserve wildlife, wildlife habitats and sites of geological importance, to provide opportunities for the public to enjoy and learn about the area they live in.'
A varied collection of nearly 150 animals from all over the world can be seen within the peaceful and natural settings where the woodland has been tailored to provide large and imaginative enclosures.
Open from 1st February to 30th November.
10am to dusk daily (last admission 6.00pm)
December to January: Closed
website:- www.gallowaywildlife.com
Monreith Animal World
Come meet mij & lucy, our otters and Angus & dougal the tame Owls.
Happy animals in Natural Surroundings.
Open 10am daily from 1st March to end of October.
Tel 01988 700217
WEB:- http://home.btconnect.com/monreith/page7.html
Logan Fish Pond
The first time visitor to Logan fish Pond is often amazed and surprised by what they see.
Not untill they enter through the original Fish Keepers Cottage and have their first glimpse of the pond below do they have any idea of what this unique and historic attraction holds.
Open Daily 1st March to 30th Sept, 12 noon – 5pm
1st Oct to 31st Oct, 12 noon – 4pm
Tel 01776 860300
http://www.logan-fishpond.com/
Creetown Heritage Museum
At Creetown Heritage Museum wehave preserved and displayed the local history of thevillage through photographs, artefacts, audio and visual
presentations, and also through activities for children.
The Natural History section has large screens showing live and recorded CC TV of our local red squirrels and peregrine falcons.
http://www.creetown-heritage-museum.com/
Dark Skies in Galloway Forest Park
The UK's First Dark Sky Park
Forestry Commission Scotland has established part of Galloway Forest Park as the first Dark Sky Park in the UK.
Announced on 16th November 2009 in the International Year of Astronomy, it is a massive achievement for the UK and the south West of Scotland.
http://scotland.forestry.gov.uk/forest-parks/galloway-forest-park/dark-skies
Galloway Kite trail
The Galloway Red Kite Trail, an exciting birdwatching opportunity to view spectacular red kites in lovely scenery is now attracting the attention of walkers, cyclists, wildlife lovers and birdwatchers in Dumfries and Galloway and from much further afield. The 'Galloway Kite Trail' around beautiful Loch Ken promotes the population of kites, recently re-established in Kirkcudbrightshire, as a source of nature-based tourism to benefit local communities in the area. In so doing, the trail is helping to strengthen the 'ownership' of the kites by local communities and tourist operators.
http://www.gallowaykitetrail.com/
The Mill on the Fleet
The Mill on the Fleet was built in 1788 as a cotton spinning mill and restored as a visitor and exhibition centre by Dumfries and Galloway Council in the 1980s.
It is also houses the Gatehouse Tourist Information Centre, run in partnership with Visit Scotland
http://www.millonthefleet.com/
Aldouran Wetland Garden
Aldouran Glen consists of a wetland area with ponds, a boardwalk over marshland and a bird hide as well as the woodland owned by the Woodland Trust. There is a circular walk that can be completed through the woodland up the hill with magnificent views on the way down to village.
website:- http://www.leswaltwetlandgarden.org.uk/
Ardwell bay.
On the opposite side of the Rhins to Ardwell itself is this hidden gem of a bay – sandy with rock pools. There is also a walk to Doon Broch – an early fort built between 100 BC and 200 AD.
Galdenoch Castle & Salt Pans Bay
If you have an OS map of the area will notice a 'P' sign right by the 16th century Galdenoch Castle – if you park here you can have a look at the ruined tower and then walk down to the shore. On your way to Salt Pans Bay you will pass a small loch which often has geese and ducks on. You will also pass through the breeding ground of Red Deer so is probably best avoided during the rutting season. Salt Pans itself is an SSSI protected sandy bay overlooked by an Iron Age fort and towering rocks.
Agnew Monument
This castellated monument is built on the site of an iron age hillfort known as the Tor of Craigoch. It was constructed to commemorate Lochnaw Castle's Sir Andrew Agnew (hence the name) in 1850. Sir Andrew Agnew was once an MP for Wigtownshire as well as leader of the Teetotal and Sunday Observance societies. There is a car park by the monument and a path leading up to it, the short climb is well worth it for the views over Loch Ryan and Stranraer. Close to the car park you may spot the remains of one of the many antiaircraft guns that protected Loch Ryan in World War Two.
Killantringan Bay
Park at Killantringan and stroll down the steep path to a stunning sandy beach with rock pools full of Starfish. Walk up from the car park and admire Killantringan Lighthouse – built in 1900 by Robert Louis Stephenson's nephew. Look down upon the next bay of Portamaggie and a lower tides you can clearly see the shipwreck of Craigantlet – a container ship that became stranded in 1982. Killantringan's name is said to mean Saint Ninian's church and refers to a chapel that once stood here, dedicated to the locally active saint.
Kitchen Coos & Ewes
We offer farm tours and experiences where you can see Highland cows and Beltex sheep in their natural, farm environment in beautiful south west Scotland.
Our tours are designed to help you get close to the Highland cattle from the safety and comfort of a purpose built trailer – it's basically a farmer-led Highland cow safari!  Wind and water tight – and with padded seats – our farm tour trailer means you can experience a working Scottish farm and meet our Highlanders without even the need for wellies!  Your tour will finish with a cuppa and some home baking fresh from the farmhouse kitchen – it's all included in the price.
We created Kitchen Coos & Ewes as a way to share our passion for these amazing animals. Highland cattle are iconic and beautiful to look at, and the way they graze is really good for the environment too. Your farm tour will include information about how Highland cows help wildlife, and there will be plenty of opportunities to photograph them.
We are also able to provide digital Gift Certificates, which make it quick and easy to gift a farm tour or Highland cow encounter.  So if you have a friend or family member who loves Highland cows, a gift voucher from Kitchen Coos & Ewes might be the perfect thing!
There's a selection of different farm visit experience to choose from. Generally speaking each tour is available to book once a week throughout the year, but we can be flexible at certain times of the year.  If you would like to arrange other dates that suit your party then please do get in touch.
Please remember, visits must be booked in advance of arrival so we know to expect you!
Website:-
https://www.kitchencoosandewes.com/
The Rhins of Galloway Coast Path
The Rhins of Galloway Coast Path is an ambitious project to improve access to the coast and create an 83-mile circular walking route. When complete you will be able to experience all the stunning scenery of Scotland's south west coast from the windswept cliffs of the Mull of Galloway to the sheltered waters of Loch Ryan
To check availability or book a pitch, click HERE