Touring Caravan Information.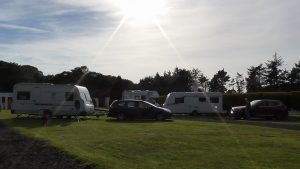 As we are a pure Touring orientated Caravan Park, all our facilities are designed around touring Caravan, Motorhomes and Tents. You are not an afterthought with us.
**NOTE – we do not provide seasonal or static pitches **
**Maximum  length 8mt including tow bar.**
The Availability of  Grass areas  is entirely dependant on the Weather. If it is too wet, we  will not use Grass pitches. In  normal circumstances , Grass is available from April to the end of September. During Winter months, only hard/gravel areas are used.
If you are using an Awning on a grass pitch, please note we do not allow any ground sheets to be used and you will be required to  move to a fresh pitch after 5 nights.
JULY SPECIAL OFFER
Why not take advantage of our July midweek special offer. 10% discount for a 3 night stay (arriving on a Monday or Tuesday). Includes the use of our Long stay Toilet and Shower facility (which has free showers. requires a £5 cash deposit for the key, refundable on departure).
Book with us now.
Electricity prices are rising. There is NO cap for commercial users such as our self. To limit price increases we now do not allow electric heaters to be used in Awnings on site ( its 70% wasted energy in the first place ).
All our pitches are a minimum of 16 feet apart for fire safety. On hard areas this is clearly marked by a blue strip on the kerb of the pitch. This is where the Caravan should be parked. If you park off the blue mark, you will be required to move to the correct pitch location.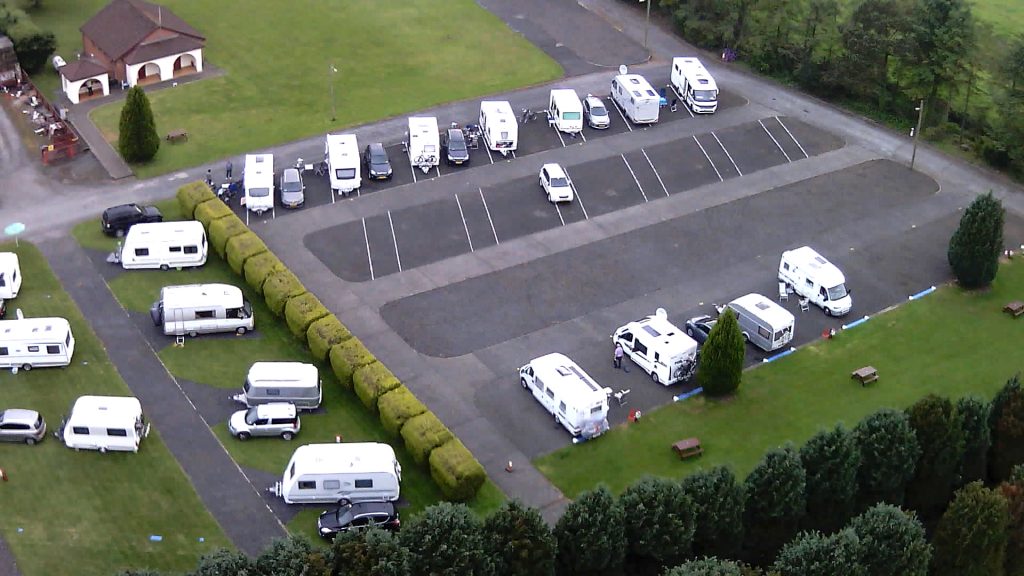 All our pitches are equipped with electric hook-ups rated at 10amp.
In High season we have 3 fresh water points, 3 Chemical disposal points and Grey water disposal points. Under no circumstances is it acceptable to  empty chemical or grey water into any of the storm drains or to allow grey water to be drained off onto the pitches.
In low season and winter, the central area of the site is in use and we try to maintain 1 Fresh water, Grey water and chemical  point. During winter months  External water supply may be disrupted due to Frost.
We do not require a minimum  length of stay even in high season. If you require  a single night, you can  have it ( although we would recommend spending time in the area to enjoy  all it has to offer ).
At all times of the year our Short Stay  Toilet and shower block is available for use. Details of this facility are available  HERE
Our long stay toilet and shower facility is available to people who are staying 3 nights or more with us. This building is available during busy periods only during April to the End of September. Details of this facility are available HERE.
We have a dish washing area that's available all year round, in a central location.
We have a small laundry facility available on site. This is typically available April – October and is normally opened on request during these months. Details of this facility are available HERE.
To check availability or book a pitch, click HERE