Rally and Tour group Information
For the club rally enthusiasts, or Tour groups, we can offer an area dedicated to your needs. With access to electricity ( no electricity for tents ), water, toilet & shower facilities and the added security of being within an official site.
With capacity for up to 30 units we are able to meet most club needs. Advanced booking is essential. If you require more space for a larger number of units, please contact us with your requirements using our contact from on our contacts page.
For Group/Tour leaders we require you to be on site prior to the arrival of your members. This is to allow us to provide you with everything you need to ensure your group arrivals are Sited appropriately and have access to the facilities they need on arrival.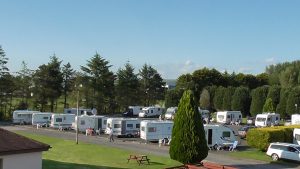 ACSI Tour Group
Dutch VW owners Club.